Skin Diseases Require Skilled Diagnosis
From the office of Dr. Charles Sexton
Nov. 21, 2004, Orange County Register, Health & Family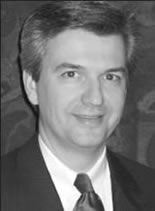 Each year, countless visits are made to the doctor's office in order to diagnose and treat skin diseases. The past decade has seen a shortage of dermatologists develop at a time when information regarding skin disorders has skyrocketed, making it a challenge for even a specialist to keep abreast of the field.

"I can recall that before formal training in my specialty, I received only two weeks of lectures on diseases of the skin in medical school," said Dr. Charles Sexton, a dermatologist working in Irvine.

"I also believe that it was on average one of the poorest attended lecture series in the program."

Since that time, however, numerous influences have changed the relationship between skin diseases, the patients they afflict, and the caregivers who treat them. What hasn't changed is the need for patients with skin diseases to get the best care available and for continued effort to minimize suffering that accompanies skin disorders.

"There are relatively few diseases that make up the bulk of dermatology visits to caregivers, but even mastering those requires a great deal of knowledge and information," Dr. Sexton said.

"For example, psoriasis, a hereditary disorder that affects an estimated 2 to 5 percent of the population, can actually be triggered for the first time, or occultly perpetuated by choice of medications for blood pressure, eye diseases and even vaccinations.

"I have seen numerous cases of disease flares in patients whose skin was stable, but then developed hypertension, the subsequent treatment of which triggered a downward spiral of their psoriasis. The same process will occur rather predictably if one elects to utilize certain systemic antiinflammatory medications to control psoriasis, and their use should be avoided in patients with this disease."

Acne is another disease that is often inadequately treated due to concerns about systemic treatments and possible side effects of the medications available. Even topical medications are often ineffectively used due to over emphasis of potential side effects that can theoretically occur, but which rarely do.

"I have seen practicioners recommend use of agents that worsen the acne itself in order to avoid side effects that haven't even occurred," Dr. Sexton said. "Unfortunately, it is easier to prevent acne scarring than to treat it, and it is urgent that patients who are unresponsive to one regimen be closely monitored and switched in time to prevent this unfortunate consequence.

"This monitoring requires knowledge of timing of expected results and intimate detail in the correct application as well as minimization of side effects predictable with each agent.

"Above all, it requires constant monitoring at regular intervals until the disease process is under control."

Along similar lines, Dr. Sexton has noted a large number of patients with chronic rashes affecting their feet and groin which are frequently diagnosed as "athlete's foot" and "'jock itch."

"If athletes foot is present, then a simple in-office test can confirm this in under five minutes," Dr. Sexton said.

Accurate diagnosis is essential, as it can avoid months of inappropriate usage of medicines that can actually worsen the condition and even cause irreversible damage to the skin.

"Some forms of treatment attempt to combine active ingredients so that accurate diagnosis seems unnecessary, similar to using anti-histamines and decongestants in combination for cold preparations," Dr. Sexton said.

"I have found that the antifungal agents have little effect on the growth of the fungus in these diseases, and what is worse is that use of these agents for jock itch commonly causes permanent stretch marks and rashes from the presence of higher strength steroids in the preparation," Dr. Sexton said. "The bottom line, if you have been given combo (more than one active ingredient listed) therapy for a disorder in these locations, and they are still present after several weeks' use, it would be best to discontinue them and re-evaluate the condition.

From these examples, Dr. Sexton points out that the care of your skin, while often marginalized for more pressing medical problems, requires expertise and knowledge. This general principle is simply demonstrated with these few examples.

If you have a skin disease or desire cosmetic treatments for your skin, contact Dr. Sexton from 8 a.m. to 5 p.m. for an appointment. His office is at 15825 Laguna Canyon Road, Suite 203, Irvine. The phone number is 949-679-6900. His Web site is www.drsexton.net.