Specialist Encourages Awareness of Sun Damage to Skin
From the office of Dr. Charles Sexton
Oct. 3, 2004, Orange County Register, Health & Family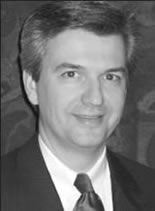 It is that time of year when people begin to take notice of their skin.

Living in Southern California has many benefits, some of which contribute to a healthier lifestyle, such as being able to go outside and exercise year round. Or simply living on or near the beach and taking advantage of a world-class climate that is surpassed by few.

With these and countless other reasons for an outdoor lifestyle comes chronic and often subtle sunlight exposure that gradually adds up to changes in the body's outer protection.

At Dr. Sexton's office, this means more calls about cancer screening and repair of the damage that has occurred with greater sun intensity and exposure from the preceding season.

"My typical patient is well aware of the risks associated with the sun, and now is the time they take stock of new lesions such as precancers and pigmented/colored spots that may herald the development of skin cancer," Dr. Sexton said.

In addition to the medical concerns, people are also aware of the cosmetic changes from sun damage, and he is prepared to help turn back the clock for especially annoying spots like freckles and age spots. These commonly occur on the hands, chest and face.

"I have found that most pigmentary problems respond well to non-invasive procedures such as intense pulsed light, light chemical peeling, and prescription products," Dr. Sexton said. "My usual protocol employs a combination of treatments in order to maximize benefits, and recent studies have confirmed this approach, which dermatologists have been following both objectively and intuitively for years.

"The demand for safe, reproducible and minimally invasive wrinkle correction is still high on the list of priorities for my patients, and products such as Botox, Restylane (hyaluronic acid) and collagen are fulfilling this niche. Many of my patients are too busy to consider more invasive surgery, or simply don't want the risks associated with procedures such as a face lift. Even though work proceeds in these areas to further minimize risk and down time, they are still considered a major process."

This is where temporary measures like injectables come into play. Dr. Sexton states that some people are concerned about the fact that these products are not permanent and need to be repeated in order to maintain corrections, but he says that this is probably a blessing in disguise.

"Rarely, a complication from these procedures may occur that can last more than a few days," Dr. Sexton said.

"It is a good thing that the majority of these ultimately resolve as the body resorbs the injectible.

"Currently, we are trying to find substances that last longer than a few months, but not necessarily forever."

He says that Restylane, a product that is similar to the naturally occurring hyaluronic acid in human skin, averages six months duration so that the typical patient needs only one to two treatments per year.

In addition, this product requires no allergy testing, so that people can undergo treatment on the same day as a consultation.

This is an improvement to prior fillers such as bovine collagen, which requires a test dose or two prior to the actual treatment in order to minimize allergy reactions.

"It is good to have all of these products available, as what works for one may not be ideal for the next, and costs often vary based upon duration of a given filler."

In addition to spots and wrinkles, some people will notice more spider veins on their legs and face accumulating with sun exposure. And rosacea patients also notice that as soon as the tan wears off, the temporary improvement in redness appears to worsen after another season in the sun.

"Luckily, procedures such as laser, sclerotherapy and intense pulsed light are available to help correct these problems," which Dr. Sexton adds, "can be the most stubborn. Whereas pigmentary problems can typically resolve with just a few interventions, vascular or blood vessel problems tend to be more resistant.

"The informed patient will need to be compliant and patient in order to improve their problem. Whether it's sclerotherapy or IPL, multiple treatments are usually the norm in order to achieve the best correction."

Simple lifestyle changes, such as wearing broadbrimmed hats and sunglasses also go miles to preventing further damage so that the treatments may become less necessary with time.

If you have skin concerns, visit Dr. Sexton's office at 15825 Laguna Canyon Road, Suite 203, Irvine. The phone number is 949-679-6900; his Web site address is www.drsexton.net.